Silvestre & Silva Group
We make the transportation process more efficient and your business more competitive!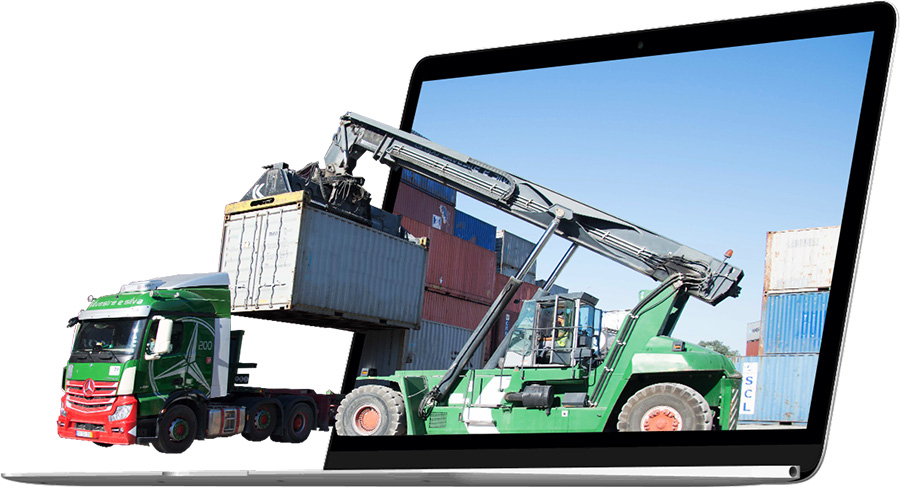 For more than 5 decades serving him, Group Silvestre and Silva has continuously focused on continuous growth and growth, based on a strategic vision of the businesses in which it operates. This vision is wide and diversified, always with the intention of improving the experience and the satisfaction of the Customer, from the Rate Request until the delivery of its merchandise.
Today we have more than 150 Employees, a modern and efficient fleet with infrastructures from North to South of the Country and Islands. We have at the disposal of our Clients the most varied services, from National and International Road Transport (FTL and LTL), ADR - dangerous goods, Reefer Cargo, Groupage (LCL), Logistics of the Pallet and/or Container, Consultancy in Customs and Fiscal matters, allowing to develop their businesses, optimizing the performance and rationalization of costs.
Silvestre & Silva Group Companies
Transportadora Ideal do Bairro de Alcântara
Operating for more than 5 decades, we have the knowledge and wisdom passed on from generation to generation. We have specialized and proven ourselves through a vast cargo freight service, which allows our clients to rely on a dynamic, solid and professional business partner.


Repnunmar - Logística e Trânsitos
Complete Integrated Logistics service, ranging from pallet and shipping container logistics (import and export), land, sea and air freights, Customs regimes management, but also added value services, together with partnerships with the main european logistics centers, shipping companies, freight agents and carriers.
Social and Environmental Responsibility
Aware of the companies environmental impact, we work hard to make sure all waste is responsibly and correctly disposed of. For that, and conscious of the type of residue generated and management system, Silvestre e Silva Group relies on fully APA - Associação Portuguesa do Ambiente licensed partners, complying with environmental laws. Our waste is separated for recycling and we are registered with SIRAPA (Sistema Integrado de Registo de Resíduos da Agência Portuguesa do Ambiente), as generators and carriers of waste.
Contact us
Because getting your goods from point A to point B requires much more than just shipping!
Phone: (+351) 218 650 100
Call to the national fixed network
Email: geral@silvestresilva.com