COVID-19
PROTECT YOURSELF AND OTHERS
WHAT IS CORONAVIRUS?
COVID-19 is the name given to the new Coronavirus that causes respiratory infection and can be similar to the common flu.
It is potentially serious as it can develop into acute pneumonia or bronchitis.
What are the symptoms?
As pessoas infetadas podem demonstrar sintomas de infeção respiratória aguda como febre, tosse e falta de ar. Nos casos com mais gravidade, pode-se desenvolver uma pneumonia grave com insuficiência respiratória aguda, falência renal e de outros órgãos e eventual morte.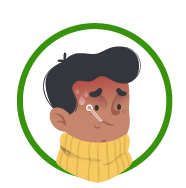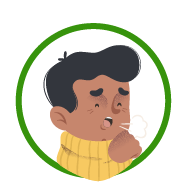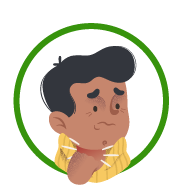 HOW IS IT TRANSMITTED?
COVID-19 can be transmitted by:

- Respiratory droplets
- direct contact with infected secretions
- aerosols in some therapeutic procedures that produce them (e.g. nebulizations)
The COVID-19 Incubation period

The estimated incubation period for COVID-19
(until symptoms appear) is 2 to 14 days,
according to the latest published information.
Cuidados a ter para a redução da exposição/transmissão da doença
Use of mask

If you are unable to maintain social distance, all employees and suppliers must wear a mask when accessing our facilities (in particular warehouses and parks).
Wash hands

Wash your hands frequently with soap and water or an alcohol-based solution.
Cover the face
Cover your nose and mouth when you sneeze or cough (with tissue or with your arm, throw the tissue in the trash)
Avoid contact

Avoid physical contact with other people, to prevent contagion.
Raw Food

Do not eat raw food, especially meat and eggs
Avoid crowds

Avoid going to public places, avoid places with crowds of people
Avoid contact with patients with respiratory infections
Bathing at the end of the working day and washing work clothes frequently
Make frequent cleaning of surfaces with greater contact (eg steering wheel, telephones, tables)
Contingency plan Grupo Silvestre Silva
Grupo Silvestre e Silva is aware of the current situation in the country and as such has taken the following measures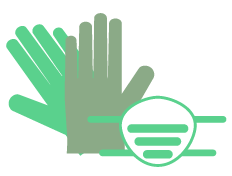 Protection of employees
All our drivers have at their disposal a kit containing gloves and a mask to prevent spreading. Protecting yourself and others.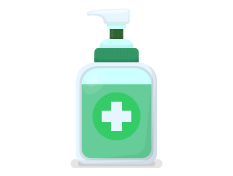 Disinfection
Hand disinfectant units are available in all units. For use by all employees and visitors.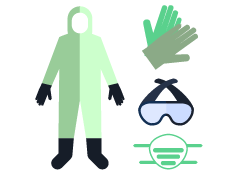 Emergency Kit
In case of infection of any employee or visitor, there is an Emergency Kit in all units, to prevent the spread of the virus.
Information for all Drivers
Visits to installations
- Only one person at a time with a respiratory mask is allowed
- After instructions, enter the park to load / unload the container, keeping in the vehicle cabin.
-It is prohibited to use, by drivers, any equipment or room of Repnunmar (eg: forklift / coffee machine / WC.
-Group of people is not allowed. Avoid social contact such as handshaking / kissing / hugging.
-Park the vehicle, waiting for your turn inside the vehicle cabin.
-To go to the reception only and only to deliver / fill in the necessary documents.
Warehouses / Workshop
Wait outside, at the entrance to the premises. Unauthorized persons entering and circulating on the premises are prohibited.
Customers and Suppliers
We continue with our operational services, being your business partner, solid and professional.
Other internal care to take
MANDATORY USE OF MASK
The use of a mask is mandatory if you cannot maintain social distance All employees and suppliers must wear a mask when accessing our facilities
(in particular warehouses and parks).
AVOID CONTACTS
Privileging contacts via email, phone or WhatsApp (between colleagues, customers and suppliers) Direct contact should be avoided, opting for meetings held by videoconference, if they are extremely necessary
PERSONS ENTRY AND MOVEMENT PROHIBITED
inside the premises. If you need to go to our facilities, wait at the entrance.
SANITATION
If the cleaning of surfaces with greater contact (telephones, tables, keyboards, mice, knobs and handrails) is not carried out by third parties, the worker himself must do so frequently
See more information about our Contingency Plan
More information
Coronavirus can affect people of all ages. However, older people or those with chronic illnesses appear to be more vulnerable to having the serious illness when infected.
The vaccines available on the market against pneumonia do not prevent coronavirus. The virus in question needs a new vaccine, which is still under development.
The analyzes made show that the coronavirus does not survive long on objects, such as envelopes or packages.